chiropractor Parker Lamm D.C.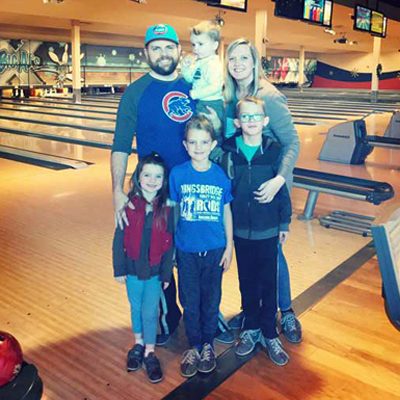 Dr. Lamm has been practicing in Boise since 2010. As a board-certified Chiropractic Physician, he is dedicated to seeing his patients reach and maintain a thriving quality of life. All too often the result of years of poor health is not only pain and poor function for the patient, but it also produces stress on coworkers, friends, and families. Through corrective care techniques, he is able to assist patients in achieving long-term correction, not just a short-term fix.
His patients report that they are better employees, parents, spouses, and friends because they are getting the care they need. 
His goal is to assist patients in becoming healthy, happy, and strong–not just pain-free. Dr. Lamm is one of six children and grew up in McCall, Idaho. After serving a two-year LDS mission in Sydney, Australia, he met his wife, Carly, at Ricks College. They have been married for 16 years and have three boys, Jack, Charlie, and Luke, and two girls, Casey and Annie. Dr. Lamm received a bachelor's in Human Biology and a Doctor of Chiropractic from the University of Western States. Call (208) 376-0660 today to schedule a complimentary consultation with Dr. Lamm and find out how he can help you.
Monday
9:00am - 12:00pm
3:00pm - 6:00pm
---
Tuesday
9:00am - 12:00pm
3:00pm - 6:00pm
---
Wednesday
9:00am - 1:00pm
---
Thursday
9:00am - 12:00pm
3:00pm - 6:00pm
---
Friday
Closed
---
Saturday
Closed